DEVELOPER
QLRZ studio Paris, Annecy
RELEASE DATE
pre-alpha / early access 26 july 2015
PLATFORMS
DESCRIPTION
QLRZ (colorz) is the arcade color mixing scoring game you've been waiting for.
FEATURES
A novel, intuitive and addictive gameplay
A scoring system that rewards risk taking
A hardcore mode that's really hardcore
Superb hand-painted HD art
A sick music score by JMDee Beat
Control scheme galore (mouse, touch and gamepad)
Translated in English, Spanish and French
Available for Android + Windows + Linux
CONTROLS
QLRZ can be played on touch devices (with a single finger if it's your thing), on desktop devices using the mouse controller, as well as on gamepads (this last option giving a fun Street Fighter quarter circle type of gameplay).
DOWNLOAD

For Android
Get it on Google Play

VIDEO
SCREENSHOTS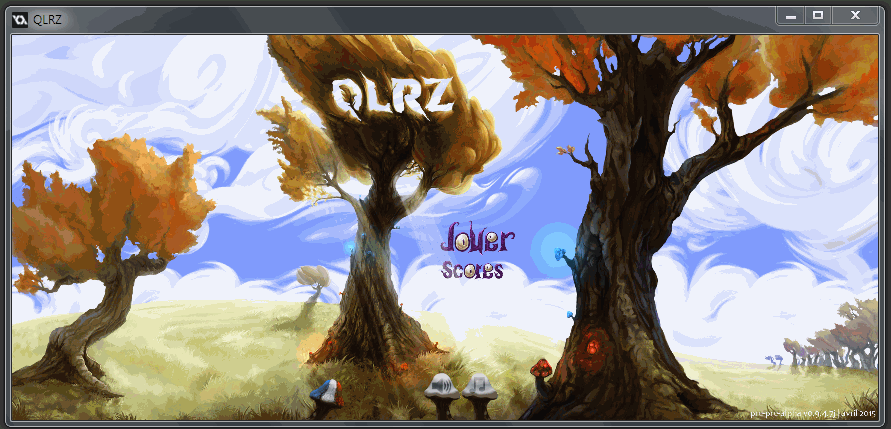 QLRZ adapts to many different screen sizes and ratios, from mobile phones to 4K TVs, whether in portrait or landscape…
IN DEVELOPMENT
Development started around august 2013. A vertical slice has been available since 2015. The game never found its audience, and thus development has been stopped.
THE TEAM
QLRZ studio is 2 guys from France (Paris + Annecy) working after hours to achieve the dream : having people play our game!
Vincent: @vinz_120 – Game design & code
Lionel: @lioprats – Game design & art
Music
We are honoured to have award winning and all around cool dude JMDee Beat producing some fresh tracks for us.
Sound assets are provided and cared for by the most excellent Nicolas Koskas
STUFF PEOPLE SAID ABOUT THE GAME
"Yeah, it works… There's kind of a negative feedback loop… better than a positive one, amaright?"
Rami Ismaïl, Vlambeer
"(…) a color-match puzzle-game with a well polished visual and audio realisation, and pure mechanics (…)"
Max* jeuxvideo.fr


"Player should be able to click on these mushrooms in the menu, and have them go "pouet", this is of the utmost importance."
Frédérick Raynal (Alone in The Dark, Little Big Adventure, 2 Dark, etc.)